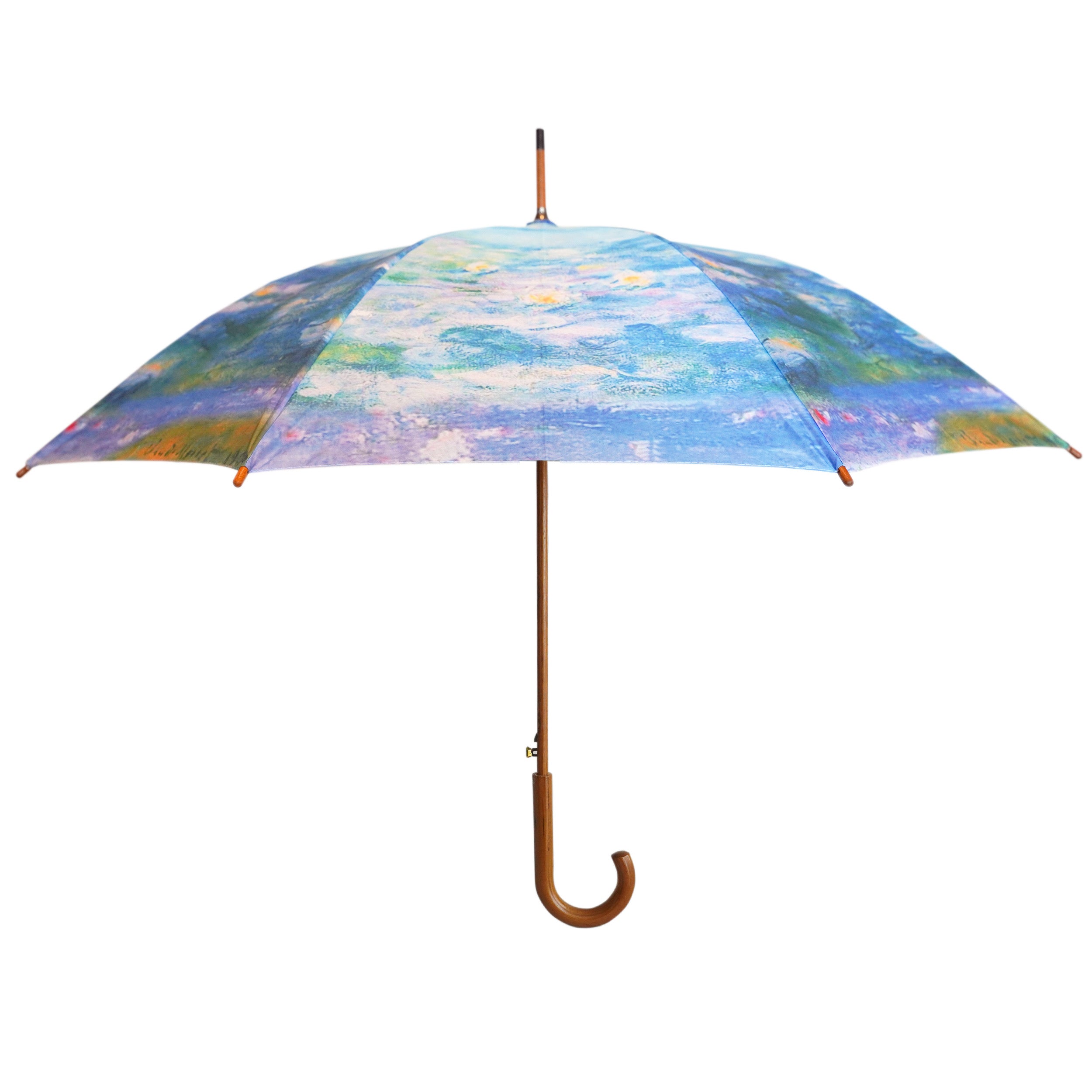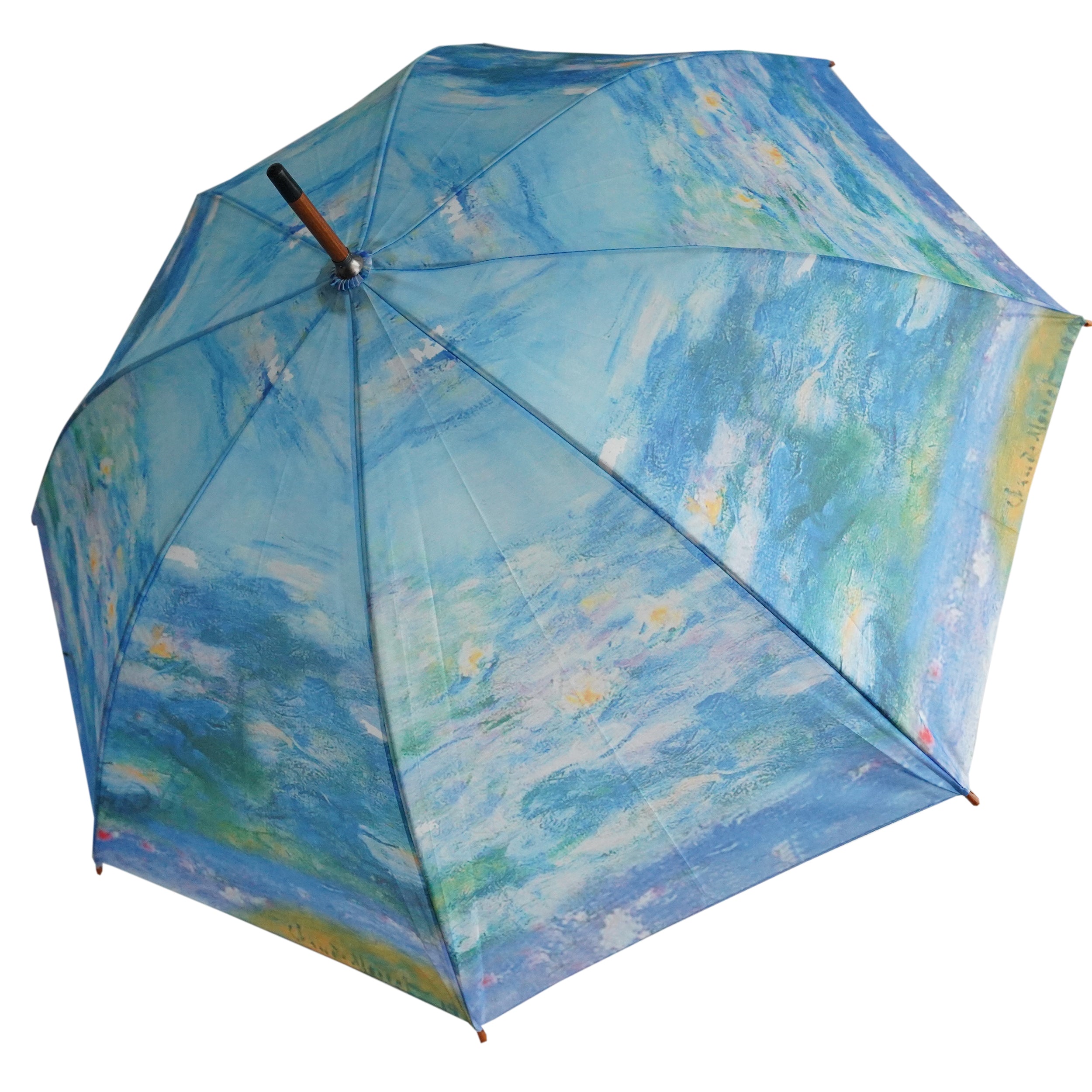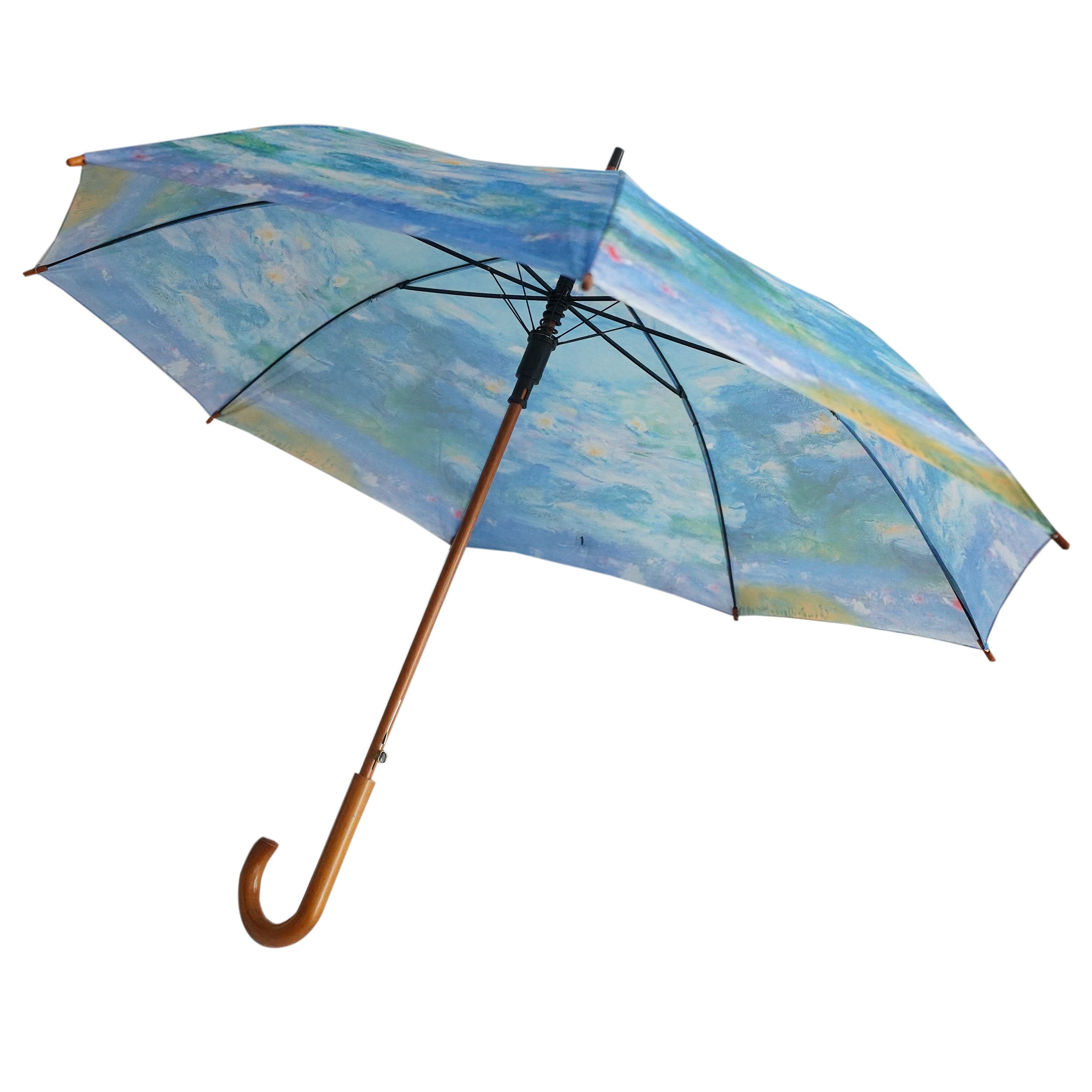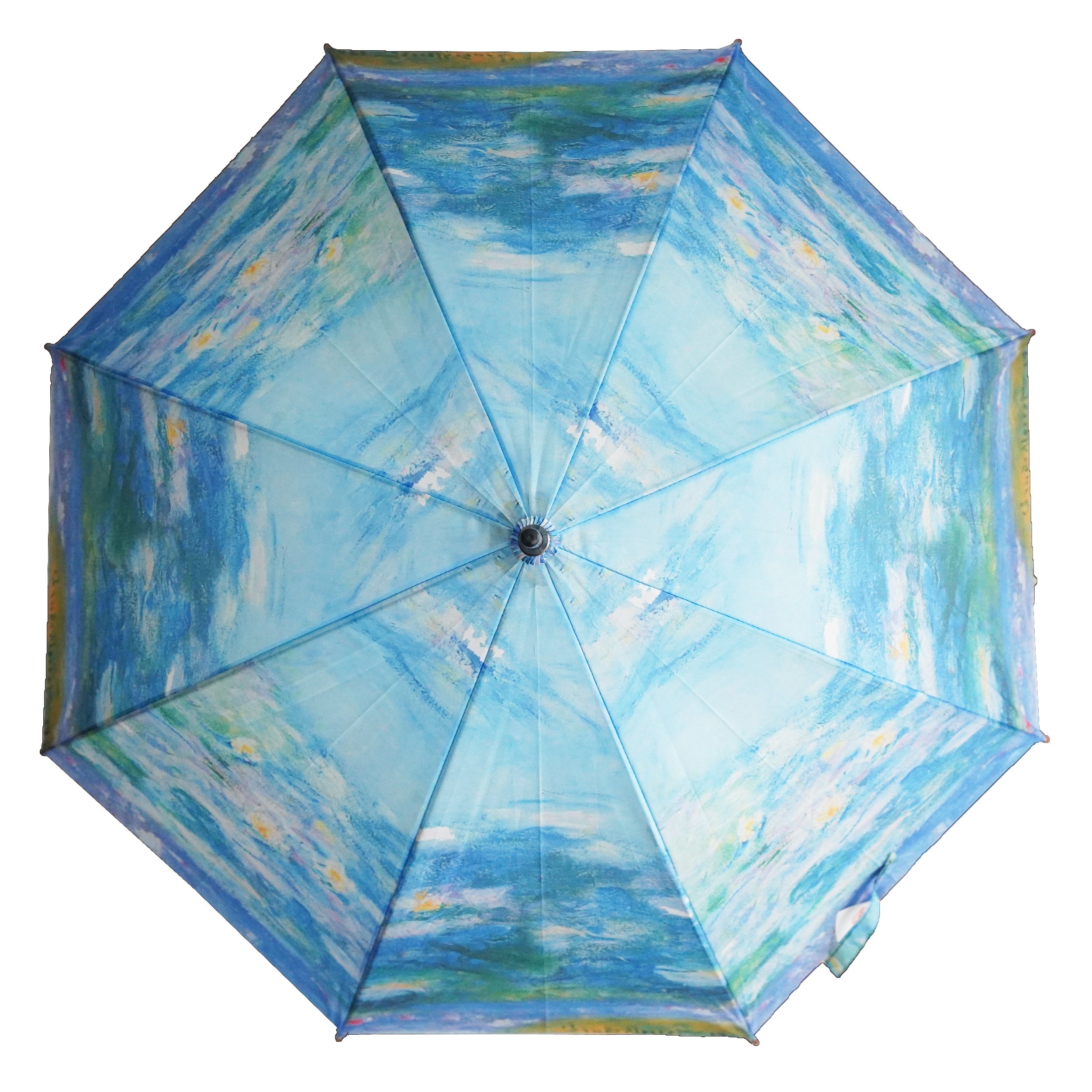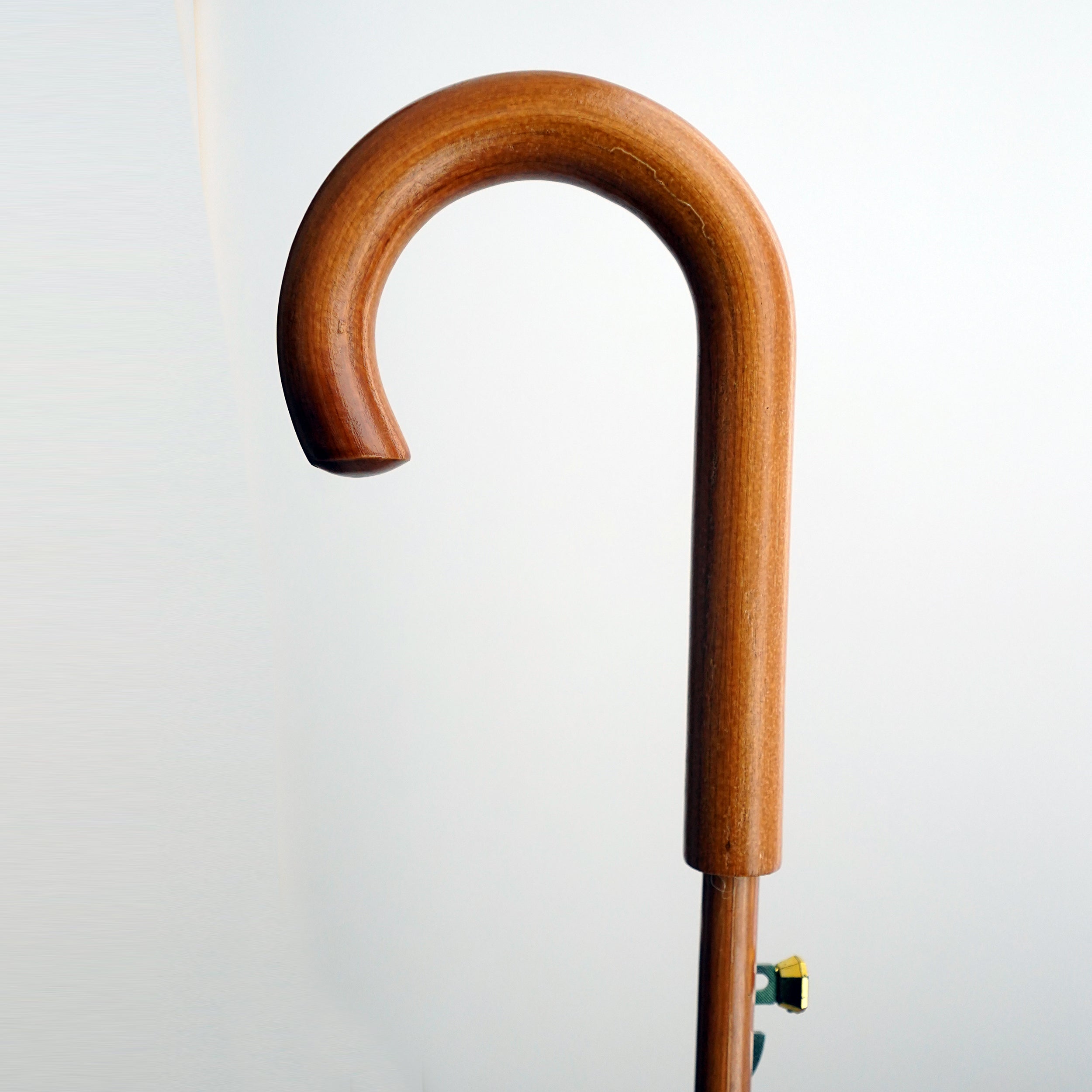 Claude Monet's Waterlilies Wooden Stick Umbrella
$ 39.95
Watch beauty unfold with the Fine Art Stick Umbrella, featuring famous paintings by the world's most celebrated artists. Putting fine art at your fingertips, this stormproof rain accessory shields from harsh rains with fiberglass ribs and a high-quality polyester canopy. A unique wooden shaft adds an artisan touch to complement this mobile masterpiece.
34.5" long, 40" wide canopy when open
Auto-open and easy-close features allow simple operation
Wooden shaft, handle, and tips offer lasting durability
Fiberglass ribs offer superior strength and flexibility
Canopy is made of 190T Pongee Polyester
Features

 

Claude Monet's

 beloved masterpiece "Waterlilies" printed across 8 lush panels.